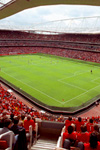 فريق آرسنال Arsenal FC vs Manchester U
Emirates Stadium
Here You can buy tickets for the match between فريق آرسنال Arsenal FC and Manchester U. You can see when فريق آرسنال Arsenal FC has it's next home game on Emirates Stadium against Manchester U on the list below.
Read more about the match فريق آرسنال Arsenal FC vs Manchester U here.
Arsenal - Manchester United, two giants of the English football

Arsenal's arch-rivals are Tottenham Hotspurs, as both teams are based in North London. Manchester United's biggest rivals are now Manchester City, after a dark period for City during which their place was taken by Liverpool FC. But when Arsenal play United, football fans all over the world tune in for one of the biggest shows of the season

It's tough to be Manchester United in the Premiership, because you know that it's going be the opponent's match of the year, no matter who they are or how ordinary a match United think it is. And it's tough to be Arsenal for the very same reason. This is how you know when the two teams meet, you are in for football at its finest.
The two clubs have grown over the years, and so did the rivalry. And maybe you won't be able to say you watched a match between The Invincibles by Arsène Wenger and the injury-time miracle Champions League winner United by Sir Alex Ferguson, but Wenger is still coaching Arsenal, and with José Mourinho sitting on United's bench, you know there will be plenty of entertainment.
Whether the match is played at Old Trafford in Manchester or at Emirates Stadium in Holloway, London, the stadium will be packed and both home and away supporters will do anything to carry their team to victory.



2018-19 المباريات
Arsenal FC vs Manchester U
الجمعة, 09 مارس 2019 أو السبت, 10 مارس 2019

Past matches
Arsenal FC vs Manchester U, الجمعة, 02 نوفمبر 2017

Arsenal FC vs Manchester U, السبت, 07 مايو 2017

Arsenal FC vs Manchester U, السبت, 04 أكتوبر 2015

Arsenal FC vs Manchester U, الجمعة, 22 نوفمبر 2014

Arsenal FC vs Manchester U, الثلاثاء, 12 فبراير 2014

Arsenal FC vs Manchester U, السبت, 28 ابريل 2013

Arsenal FC vs Manchester U, السبت, 22 يناير 2012

Arsenal FC vs Manchester U, السبت, 31 يناير 2010

معلومات عن مكان الغرض أو الحدث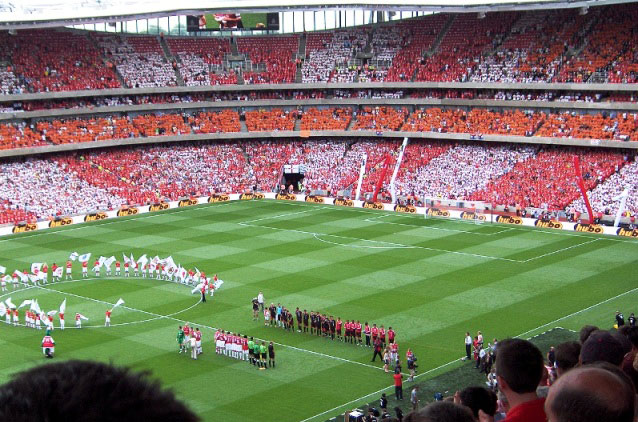 Emirates Stadium
السعة
60.000
العنوان
Arsenal Stadium Avenell Road Highbury London N5 1BU


الخريطة
تعليمات الوصول